Monday 1 Jul 2019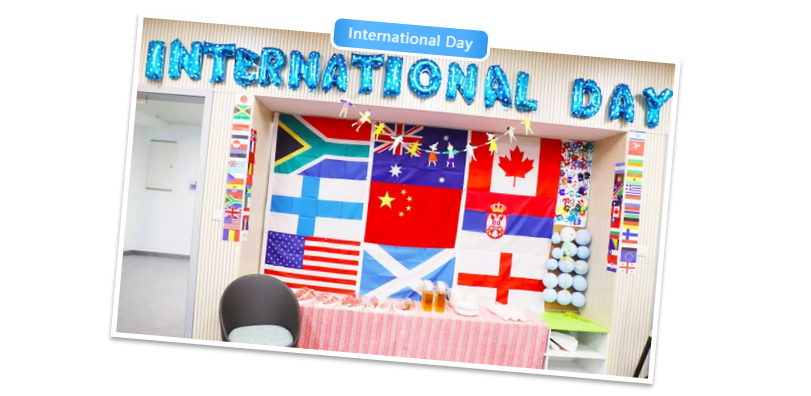 We are truly international! Our students come from many countries around the world, speak many different languages and have beautiful traditions and cultures. Recently we celebrated our first-ever international day at King's College School Hangzhou!
The event was organised by our teacher Mrs Canham (Read about her here)  and our wonderful assistant teacher Miss Wang. We had a lovely day in which the parents were an excellent support to their children.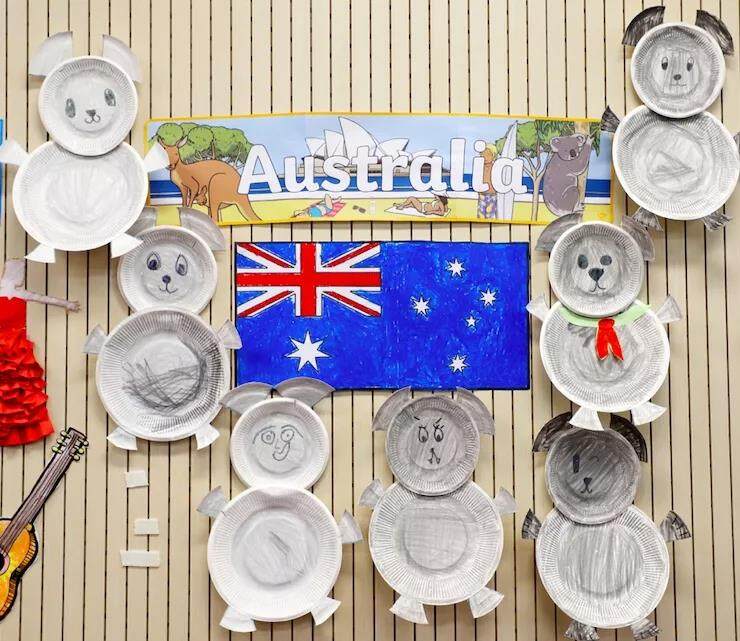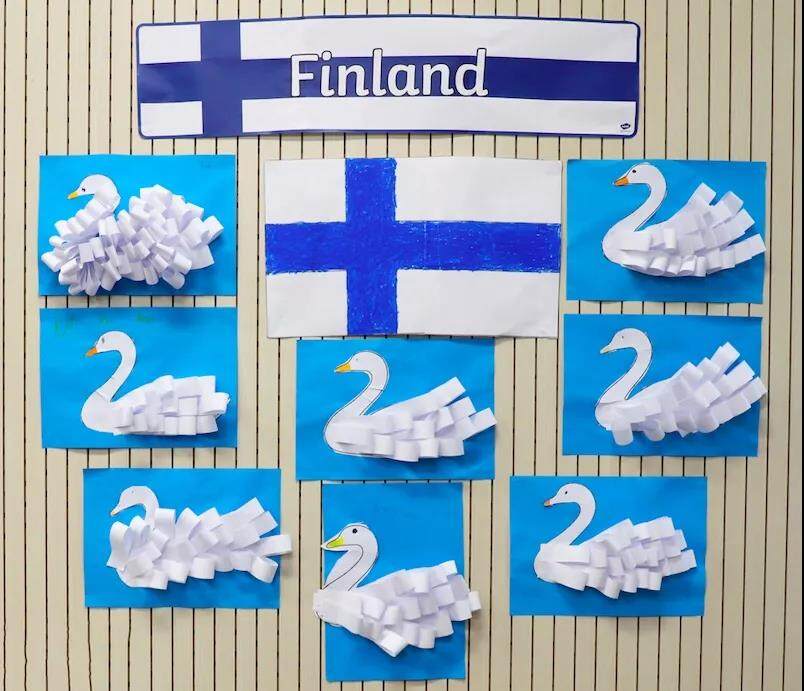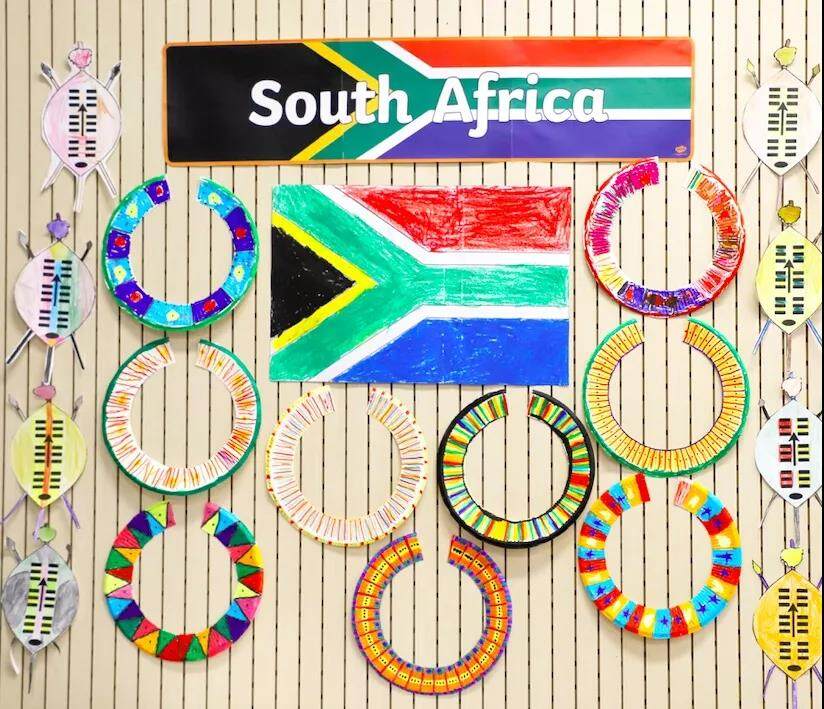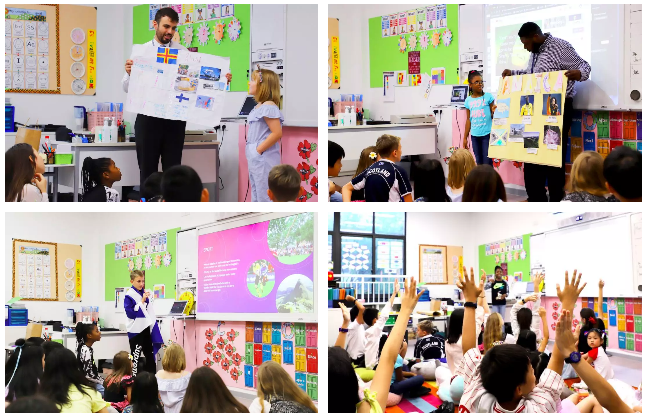 Every child had prepared a presentation on a country of their choice, with the younger students choosing islands to consolidate their work in class and the older students working on countries in Europe or around the world. The students were incredibly inventive with PowerPoints, quizzes, dances and posters on which they had worked over the past few weeks.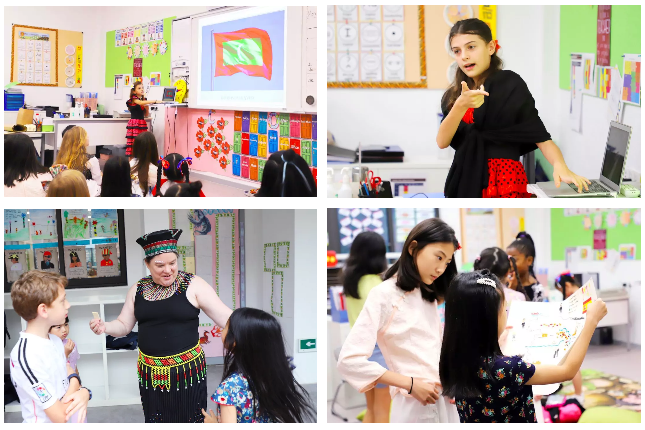 We enjoyed learning about the different places with fun facts such as the Swiss eating an average of 11.3kg of chocolate per person each year; that the Maldives won't be here for ever; and that the Aland Islands (an autonomous region of Finland) even exist! However, the best thing was seeing students presenting with such confidence in front of friends and family. Some joined us speaking only a little English and now speak with calm assurance – we are so proud of their progress.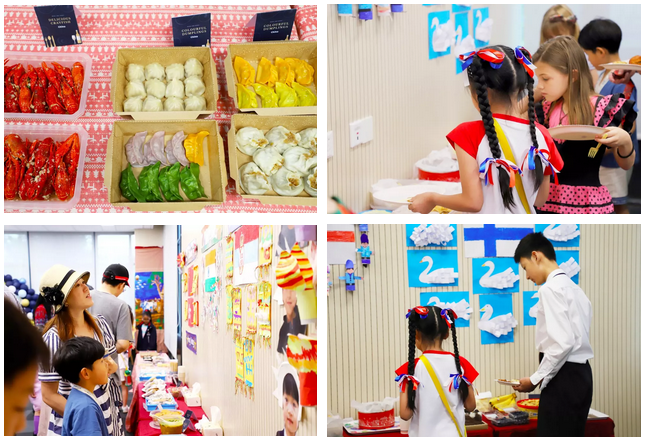 The highlight of the day for many was the incredible array of international foods we enjoyed at lunch with teachers from the bilingual section of our school joining us to celebrate the day. All parents cooked delicious foods to represent their children's home countries and we came together to eat as one extended family.
This is just one of the ways in which we celebrate every individual at our school and work together to produce a true community spirit. If you would like to learn more, please click here to apply for a campus visit.