Monday 21 May 2018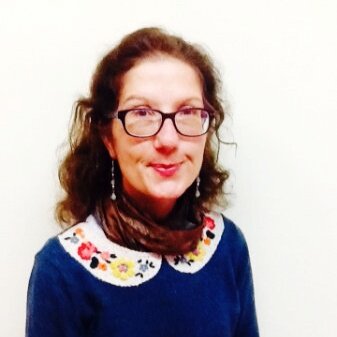 Hélène Compain-Holt is a German-speaking French national with more than 25 years of experience, working not only as an inspirational classroom teacher, and effective head of department, but also as a visionary head of boarding in a variety of English schools.
At her previous school, St Mary's School, Cambridge, Mrs Compain-Holt was a member of the senior leadership team with special responsibility for all matters concerned with boarding. The most recent Independent Schools Inspectorate Report (2014) stated that Mrs Compain-Holt's 'leadership and management of boarding is excellent' and 'highly successful'.
Q: What are the benefits of boarding?
A: The benefits can be articulated around the five following aspects:
Time: Boarders spend less time travelling, which allows them more time to focus on their studies.
Independence: Living away from home enables pupils to become more independent and they have to learn to look after themselves and take care of their belongings.
Building friendships: Living together enables boarders to forge friendships that will last many years. They also learn to live harmoniously with people who may have different values and cultural norms, which bodes well for the international and multicultural society in which we live.
Cultural exposure: The boarders at RDFZ King's College School Hangzhou will be looked after by teachers who bring international experience as well as teacher trainers, some of whom have an international background too.
Linguistic: The language used in boarding is English, thus reinforcing language learning.
Q: How many students are there per dorm room? What type of facilities do you have? When is lights-out?
A: Boarders live in a four-bed study room until Grade 10. Then they move to a two-bed study room. There is a common room on each floor, which is not reserved for a specific age group and all boarders can use any of them. There are water fountains located around the boarding houses.
Students in the International Curriculum Centre (ICC) are encouraged to stop working at 10.30pm.
Q: What do students do in the morning and afternoon outside regular study hours?
A: There is no time in the morning to do anything but get ready for school. The evenings are also very structured and busy, especially for ICC boarders.
Grade 7 boarders will finish their directed time at 7pm, unless they have to attend the second session of prep. When they return at 7pm, they will have a snack, chat with the boarding staff and have some social time.
Boarders will be supervised on Friday from 4pm until they leave at 7pm (if they stay until then) and on Sunday, when they return, from 5pm. They cannot just wander around the campus, they will need to sign in and notify a member of staff on duty to their presence.
If we notice that a boarder is alone and needs support to engage with the others or manage their time in preparing their school bag for the next day, boarding staff will provide that support.
Q: How many tutors will there be?
A: There will always be a qualified teacher in each boarding house, the boys' house and the girls' house. In addition there will be two teacher trainees.
The head of pastoral care and all the teacher trainers live on site, which provides an adult presence on campus in case of emergency. There will always be Chinese and English speakers.
The prep sessions are supervised. No supplementary timetable is needed as the full day is covered on the timetables for the boarders. It is weekly boarding only.
Q: What is your policy on mobile computing devices?
A: Mobile computing devices include all devices capable of communication by voice, messaging, video and images, as well as internet- enabled devices capable of running software and apps. The definition also extends to those devices capable of playing music and video.
All boarders will have signed the school's acceptable use policy for ICT, just like day students. Pupils are expected to use their devices in a responsible and wise manner. They should be switched off in lessons, assembly and boarders' meetings, unless pupils are asked by the teacher to use them.
Devices cannot be used at breakfast and dinners and should not be used when walking around the campus to ensure that pupils are aware of vehicles and people around them.
Boarding house structure
Head of Boarding
The head of boarding is also the head of pastoral care. Her job is to ensure that all boarders lead a balanced life in a safe environment that enables them to achieve the best academic results of which they are capable. The head of boarding also ensures that boarders feel encouraged to develop socially and engage in the life of the school.
Boarding House Assistants
Teachers and teacher trainees ensure that boarders are at the right place at the time and that they adhere to the rules that are in place for their safety. They are also prepared to help with prep if they can and listen when necessary. They fill in the diary and complete each child's file when relevant pieces of information are exchanged. There is a general boarding email address that parents should use to inform boarding staff of any absence from school or any situation that may affect their child's state of mind.
Cleaning staff
They are not part of the boarding staff and their line manager is the bursar.
Medical care
The nurses are not part of the boarding team, although the head of boarding and pastoral care will liaise with them daily during a medical handover that includes details such as temperature checks and administration of medicine, for example. This ensures continuity of care when the boarders return to the boarding houses.
Guards
They are not part of the boarding staff but, like the cleaners, can notice events or situations that need to be shared. Chinese boarding house tutors will liaise with them informally. Guards are present 24 hours a day, including in the holidays.
Boarders' Responsibilities
Rules:
Make your bed before leaving in the morning
Open the window to aerate
Keep the floor free of anything
Ensure your wardrobe is tidy and the door is shut
Clean the toilet if necessary
Do not throw any sanitary pad nor face wipes in the toilet
Empty the sink
Tidy your desk
Use the notice board on your door and in your bedroom to personalise your area if you wish to.
What you cannot do:
The opposite of the points above
Stick anything on the wall
Dry and dye your hair in your bathroom or any bathroom at school
Leave the bathroom floor wet
Leave the shower on
Eat hot food in your bedroom
Cook in your bedroom.