Sunday 28 Apr 2019
At King's College School Hangzhou, we are lucky to have one of the UK's best schools as a partner. We have also adapted the English curriculum so that our students benefit from western and eastern approaches to education. It is our mission to provide our pupils with world-class learning opportunities, both inside and outside the classroom. We encourage our international students to develop a better understanding of, and develop a deeper interest in, Chinese traditional culture.
Every day, students are taught Chinese language by a specialist Chinese teacher who tailors her approach to the levels of experience of the students. As well as this, our School has organised a series of exciting Chinese-themed activities and events for our Elementary School children to enhance their learning progress in Chinese culture as well as other core subjects. International School Grades 1 and 2 have been learning traditional Chinese fables, as well as the history of some of the great ancient Chinese inventions: paper, printing, gunpowder and the compass. Not only are our students provided with a variety of hands-on opportunities to apply what they have learnt in classes, they are also given chances to experience fun and meaningful learning in Hangzhou.
The History of the Great Ancient Chinese Inventions
Field trip to Nan Sung Dynasty Imperial Kiln Museum in Hangzhou.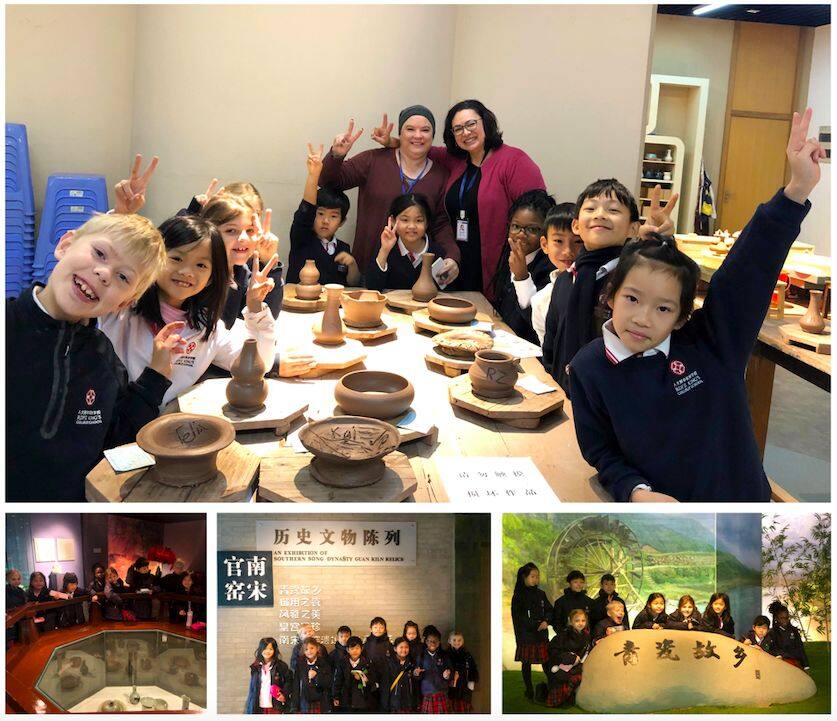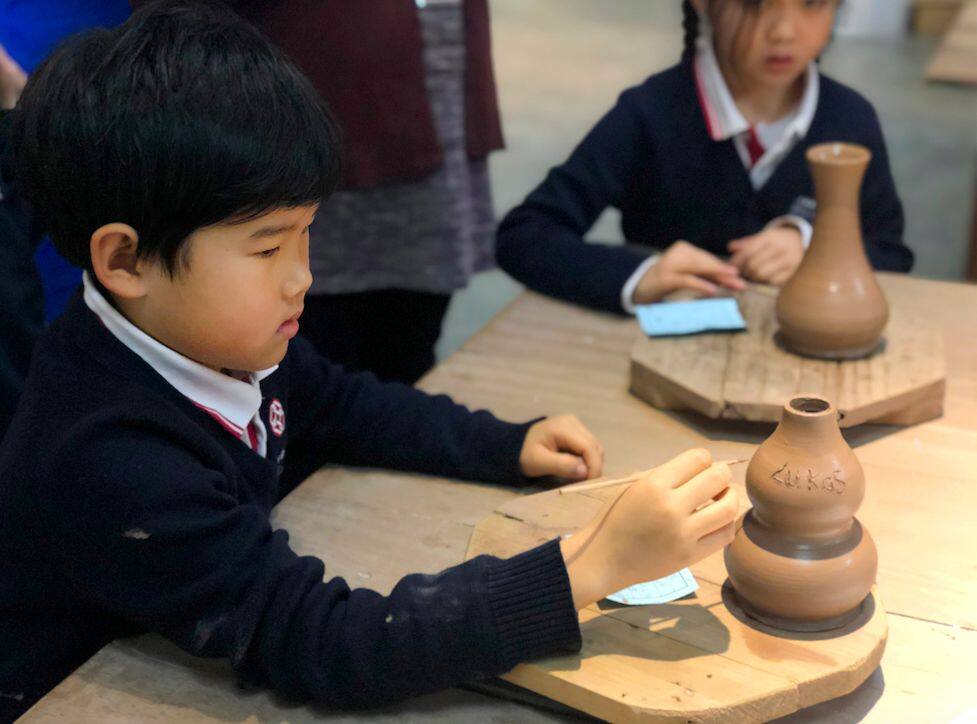 On arrival, the children were given the opportunity to make their own pottery after a brief demonstration from experts. This was a great experience where the children had to use their initiative and tap into their creative side. The technique was not straightforward, but the children did their best and had fun at the same time. After pottery class and a good clean up, they were able to explore the museum, looking at the different clay artifacts on display. The children thoroughly enjoyed themselves despite the cold and wet weather!
Invention of Printing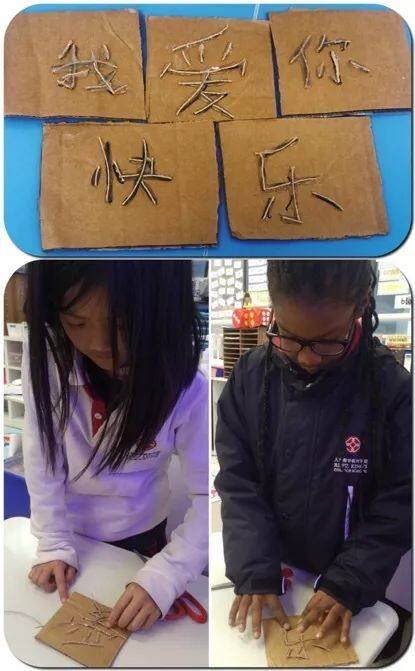 The invention of printing was one of China's first technological developments and was done using clay or wooden stamps. This was an extremely important invention in human history as it enabled the transfer of knowledge and information from ancient times. The children made their own stamps to print onto the paper, using the Mandarin characters they have learnt in their daily Mandarin classes ("我爱你 = I love you" and "快乐 = happiness")
Invention of Paper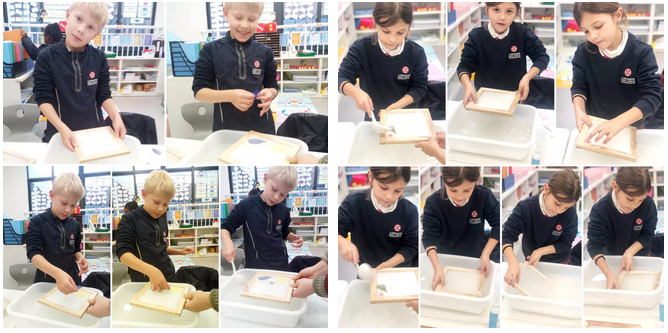 The children learnt about how paper was made in ancient China. After demonstrating how papermaking techniques have evolved from ancient times to nowadays, teachers provided equipment for children to make their own pieces of paper out of pulp. We rinsed the pulp together, scooped down with our sieves, and even make a little artistic design on our own paper. Children were all amazed by the capabilities of the ingenious ancient Chinese people!
Invention of Fireworks
After learning about the invention of gunpowder, all of our International School students were invited to watch a fireworks demonstration, kindly made by our science technicians. They were challenged and inspired to carry out further research on themscience behind the chemical reactions.
Invention of the Compass
International School Grades 1 and 2 learnt about the invention of the compass and the students made a compass using water, a magnet and a needle. They then experimented to see if the needle pointed to true north.
Dumpling Making with Families
Back before Chinese New Year, all International School parents were invited to join their children in making dumplings in the school cafeteria. Miss Wang gave a quick demonstration of how to make dumplings using a variety of different ingredients. With great enthusiasm, the children and parents began to use their culinary skills and managed to make lots of dumplings. Without a doubt, the best part of this event was eating the fruits of our labour: the dumplings were delicious!
Chinese Lunar New Year Handicrafts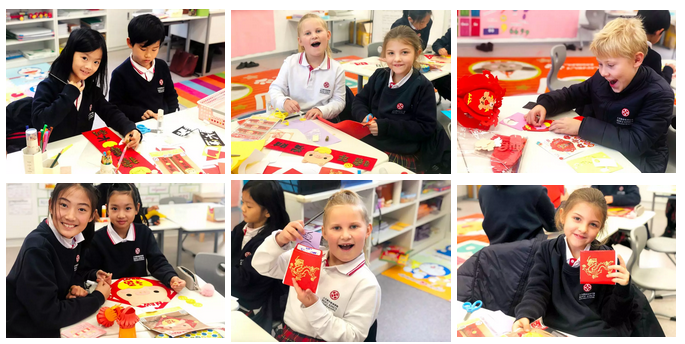 Similarly, in order to celebrate the Chinese Spring Festival, all International School Elementary students were invited to attend a week-long handicraft workshop. We learnt about the story of nian, the Chinese Zodiac, and other traditional practices in celebration of the most important Chinese festival. Whilst having great fun, we made our own piggy lanterns, red envelopes, couplets, zodiac puppets, paper firecrackers and paper dragons.
These are just some of the examples of the fantastic work our students complete in school and the fun they have whilst making excellent progress. We aspire to be truly international whilst learning about the rich culture in which we are immersed.