Friday 1 Mar 2019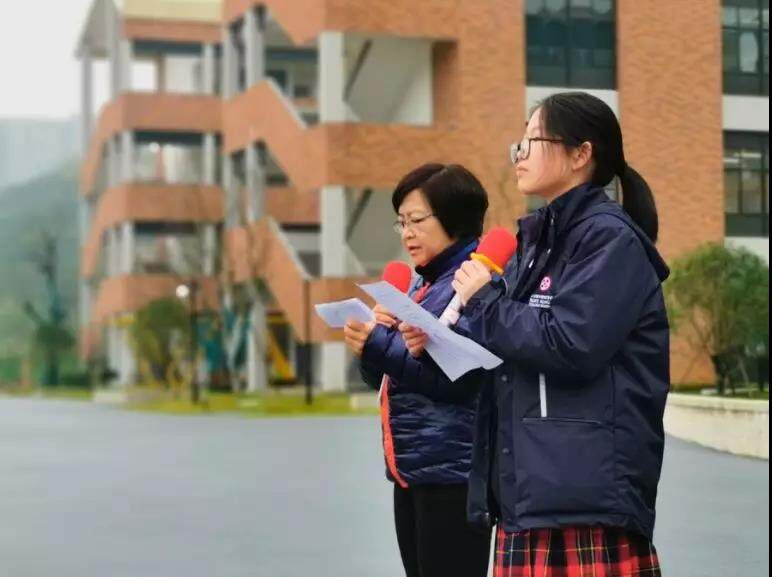 Ms. Hailing Wang, Principal at RDFZ King's College Hangzhou, welcomed teachers and pupils back for a new semester: 
"In the midst of early spring, everything around us is vying to show its renewed vitality, and we are here entering a new semester with equal exuberance. I would like to extend a warm welcome to all staff and students in coming back to their work and studies. I also want to welcome all the new students in joining our big family.
"Boys and girls, RDFZ aims to be no less than a home away from home for you, a beautiful place where you can grow up happily. At RDFZ, outstanding teachers work to lead you in the quest for knowledge, and to guide you to grow with happiness and freedom. You yourself will work together with remarkable fellow students, creating beautiful memories of youth. Here, personality will be respected, spirituality treasured, knowledge acquired and creativity cultivated.
"Spring sets the tone for the whole year. At the start of a new semester, I would like to tell you several qualities I hope to see more of in all of you.
"First, to be a worthy citizen for our country, which means having noble ideals and goals for life, carrying yourself with patriotism and a sense of responsibility, and growing up to be someone who will contribute to your nation.
"Second, to be a person with integrity, which means paying attention to your personal morality, observing laws, respecting others, and showing friendliness and caring, so that you can grow to be an honourable person with resilience and confidence.
"Third, achieve academic excellence, which means developing good habits of reading and studying, improving your ability to think and study independently, and working diligently, so that you can grow to be someone with extensive knowledge and the drive to explore.
"Fourth, to keep healthy, which means attaching importance to both your mental and physical wellbeing, and regularly participating in sports so that you can be happy and positive with both a sound mind and a strong body.
"Fifth, to be a future-oriented person, which means looking out to the world and looking forward to the future, so that you can grow to be a future leader who embodies the best of east and west.
"Dear teachers, what we are educating is human lives. Every human life deserves love, care and the opportunity to receive quality education. I would like to say thank you to every teacher we have, for your passion for, and contribution to, education. You make our students feel loved and respected. You help them to find their life-long goals and to realise their hopes for a joyful life.
"I hope that every student will work harder and achieve better results in the coming semester. I wish health and joy to all our teachers. And most of all, I wish for greater excitement and excellence throughout our school!"