Wednesday 19 Sep 2018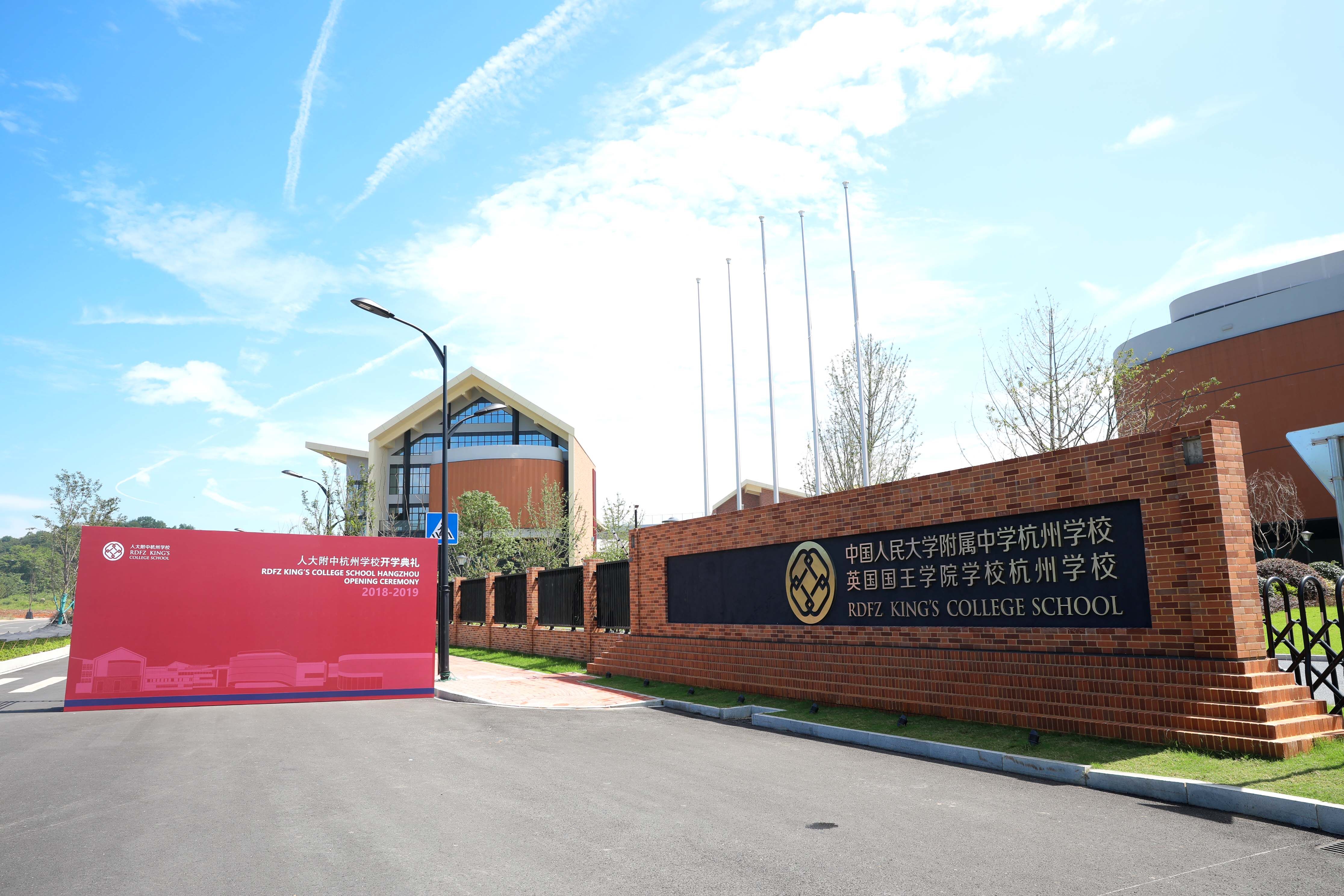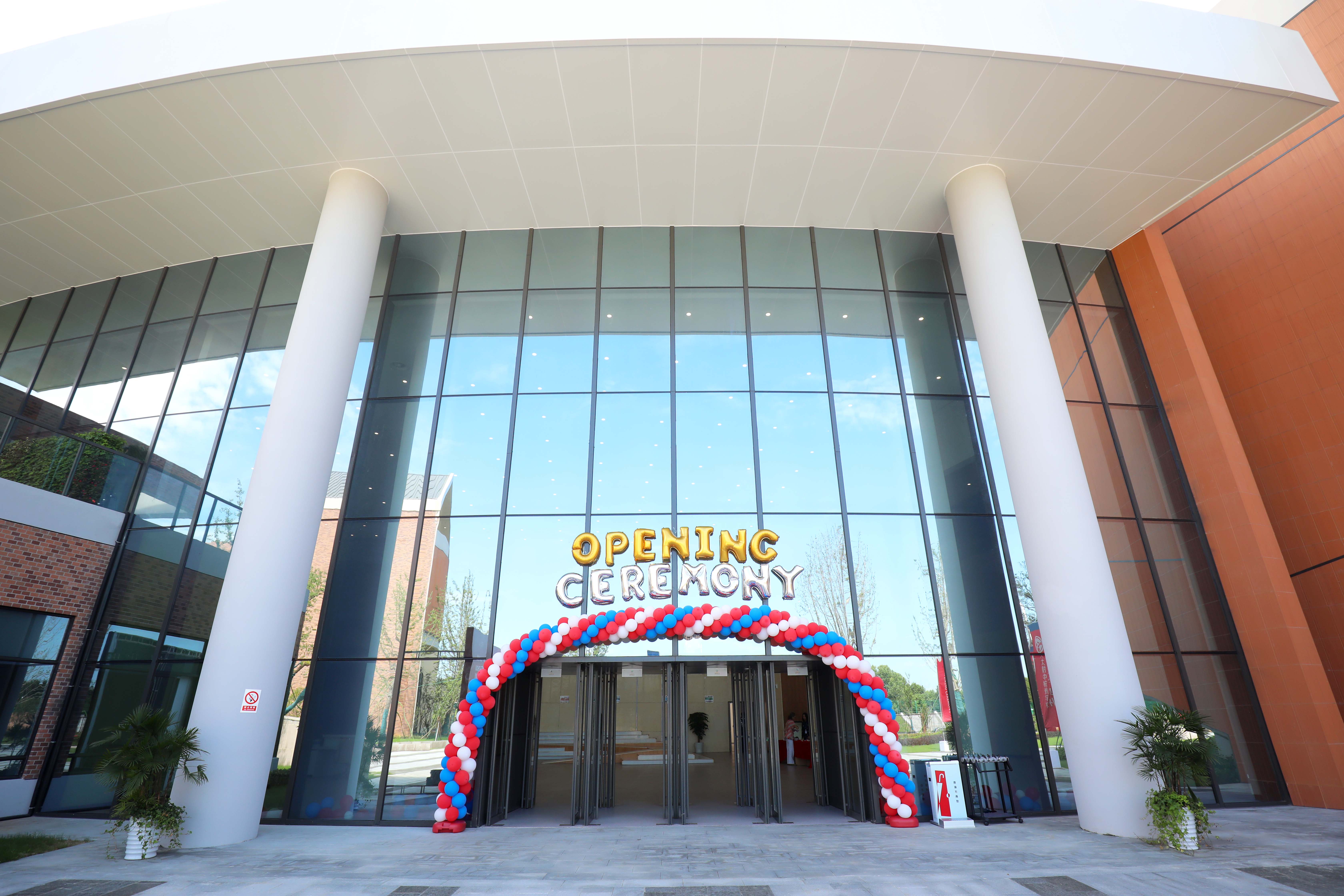 RDFZ King's College School Hangzhou held its opening ceremony on Sept. 18 at its campus in the Yuhang district of Hangzhou. Bruce Thompson, executive principal of the school, welcomed students and guests on behalf of the school and introduced the school's concept, characteristics and vision.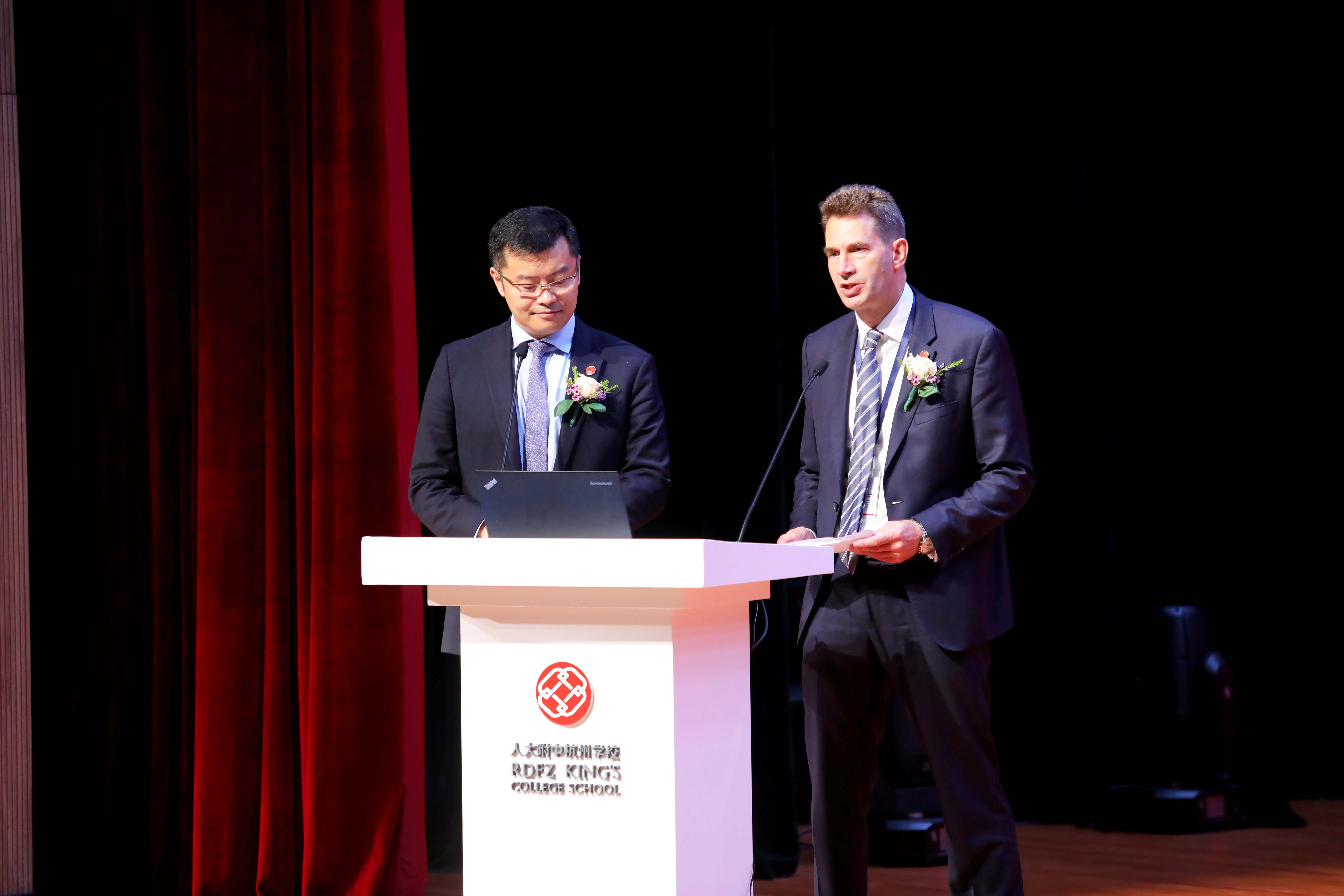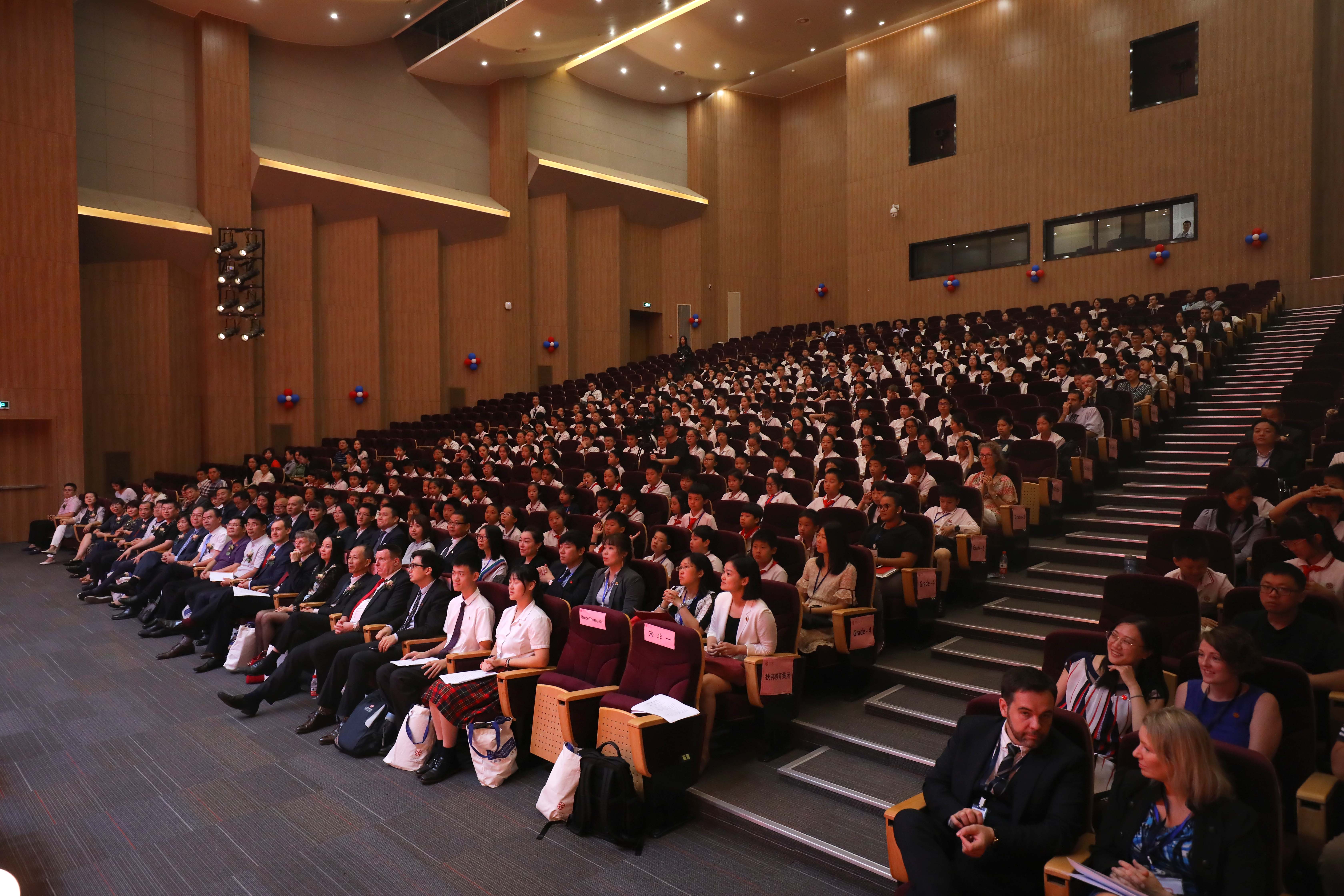 Two student representatives, Yiteng Xu and Jiayi He, gave a speech in both Chinese and English, calling RDFZ King's College School Hangzhou their "ideal school". They thanked the school for the excellent resources provided to each student and said they were proud to be among the first students admitted.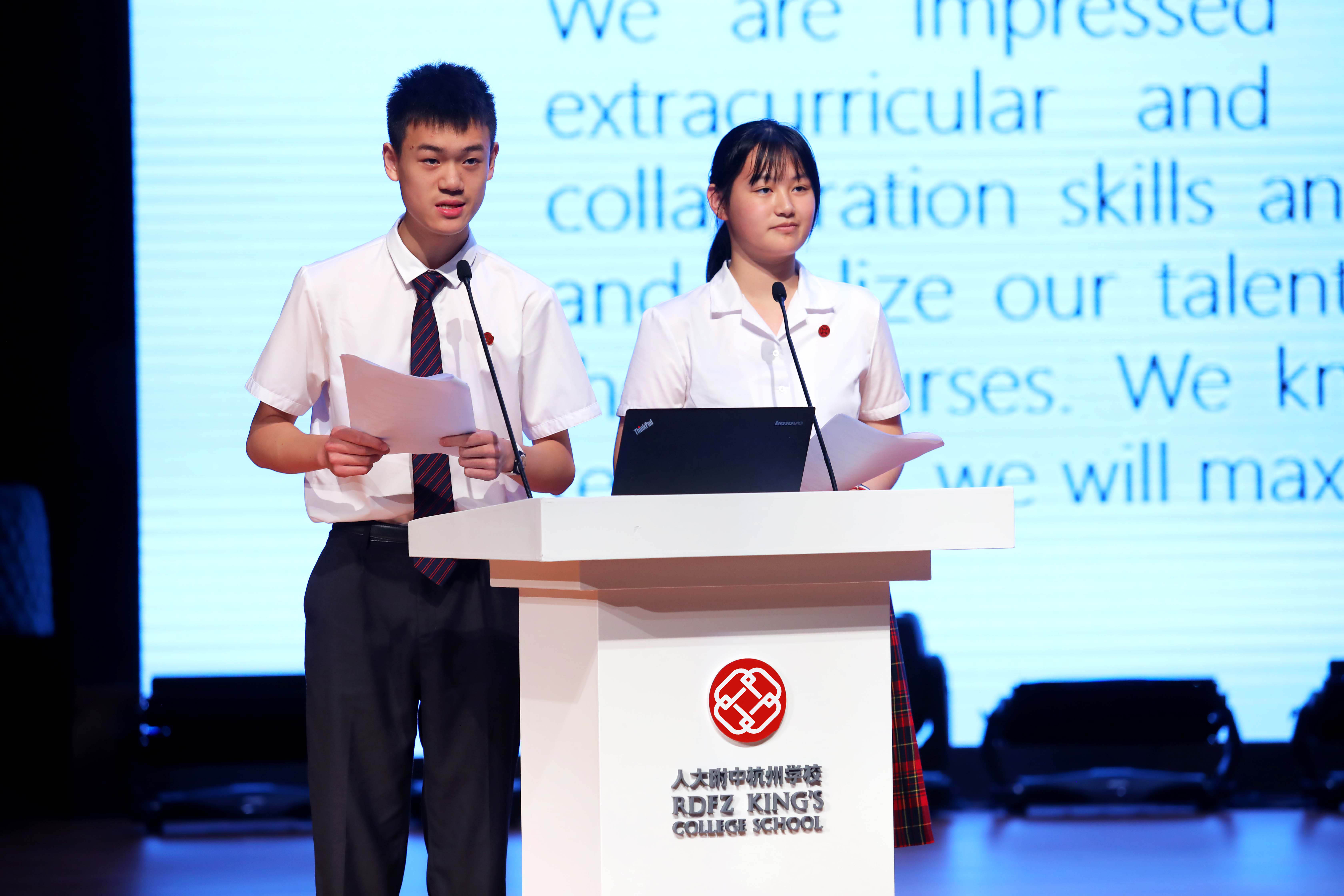 Hailing Wang, Honorary Principal at the school, thanked the various partners for their contributions and encouraged the new students to "work hard, broaden your horizons, develop your character and cultivate your inquiring, independent and critical thinking skills."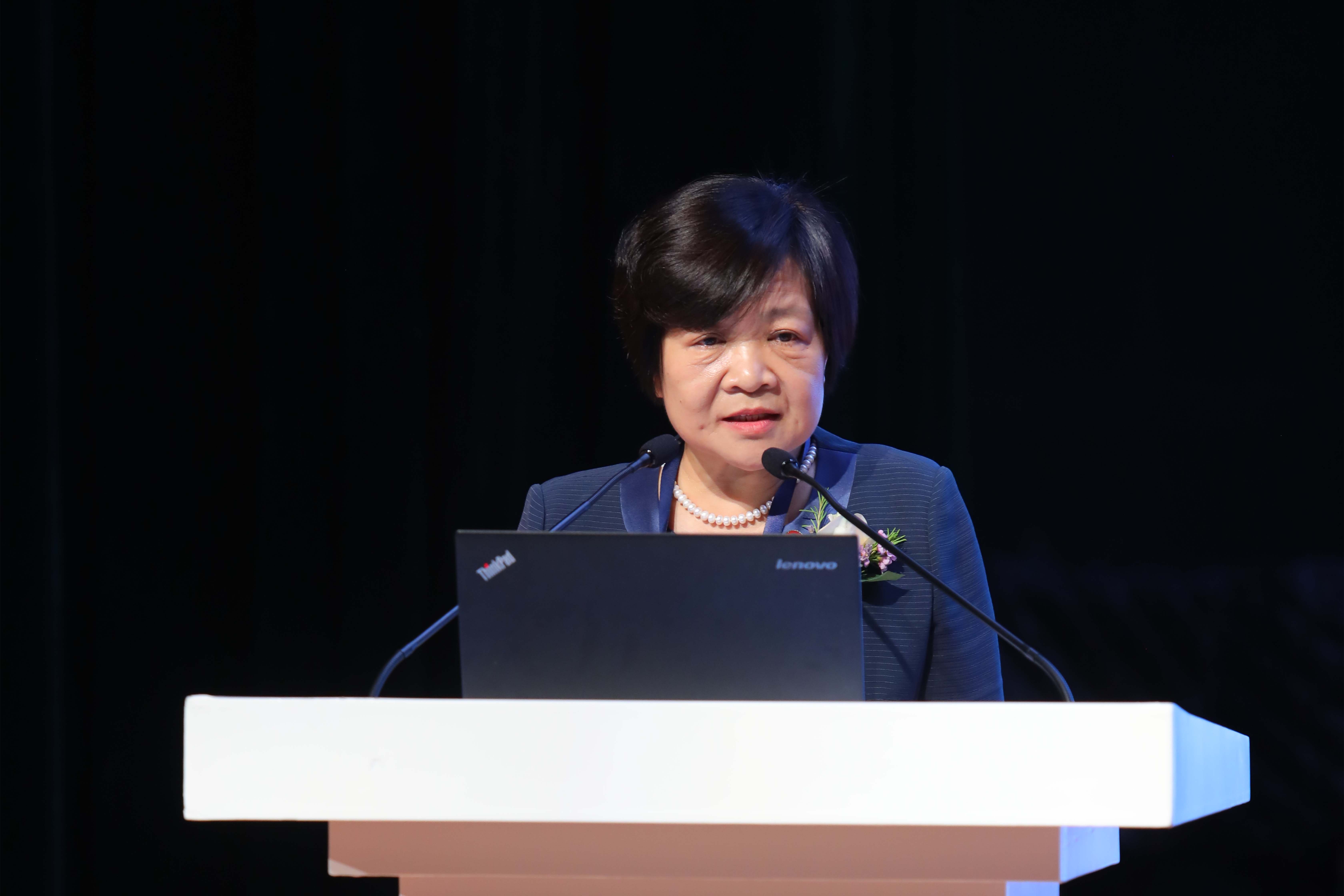 Andrew Halls, Headmaster at King's College School in the UK, traveled specially to China to attend the opening ceremonies. In his speech, he spoke of his confidence and hope in the future development of the schools, adding that King's 200-year history and special characteristics were incorporated in the schools' curricula.
Mr. Halls also spoke highly of Dipont: "From our first meeting in 2014, everyone from Dipont was very welcoming, open and trusting and there was a genuine interest in finding out what makes the education at King's so unique. This wonderful new school would not have been possible without the vision of one man. Benson's [Zhang, Dipont CEO] drive to provide a different form of education for students has been fundamental to this project."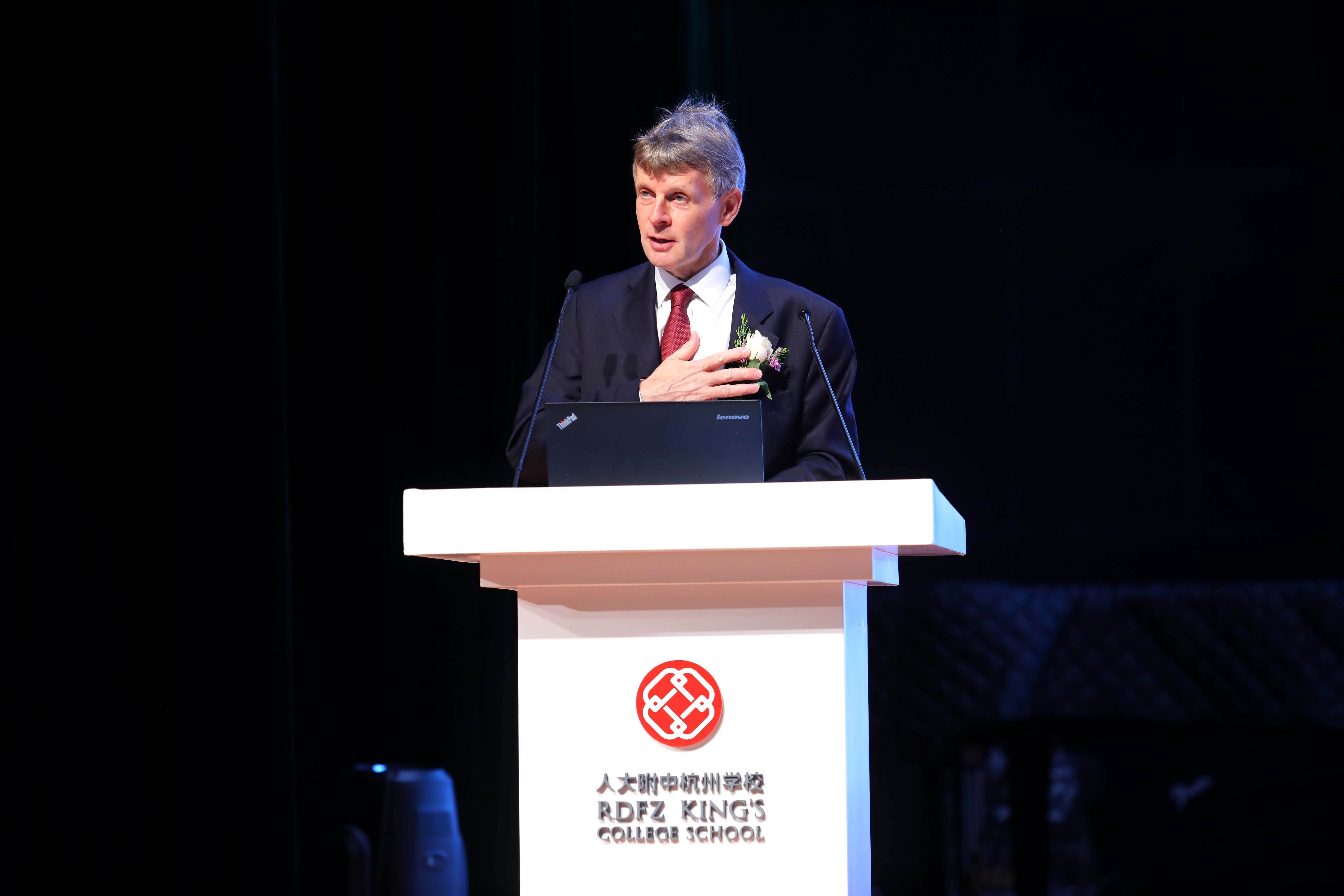 Other speakers at the ceremony included Lianming Yang, Deputy Principal at RDFZ United Schools, Tony Clemson, Deputy Consul General in Shanghai, and Jianhua Zhou, Deputy District Head, Yuhang District Government, who all spoke highly of the school's establishment (pictured above, left to right).The event came to a close with the unveiling of a ceremonial plague.