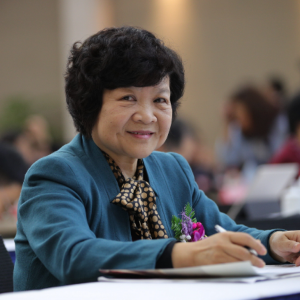 Message from our Honorary Principal
Education impacts the welfare of every individual, the happiness of families and the development of our society. As a founding member of RDFZ King's College School Hangzhou, I am honoured to be part of the development of an outstanding school that can make a significant contribution to education in this region.
Underpinning the ethos of the school is the educational philosophy of the High School Affiliated to Renmin University of China (RDFZ): "Individuality is to be respected and potential maximised with no effort spared for the development of students, the prosperity of our nation and the advancement of humanity."
It is my hope that the following qualities will characterise our graduates:
Concern for the welfare of their family, the wider community and our country. We want our students to be driven by a sense of social responsibility and prepared to make positive contributions to the world.
To have high self-esteem, a love for life, to be positive, happy, dynamic and enterprising.
To be independent thinkers and diligent learners, equipped with the knowledge to innovate.
To possess an understanding of both China and the wider world to make them fitting leaders for the future.
Education is about lives. Every life deserves to be treated with appreciation and care. Our objective is that every pupil finds this in our school and will go on to lead happy and fulfilling lives.
Hailing Wang, Honorary Principal
 
---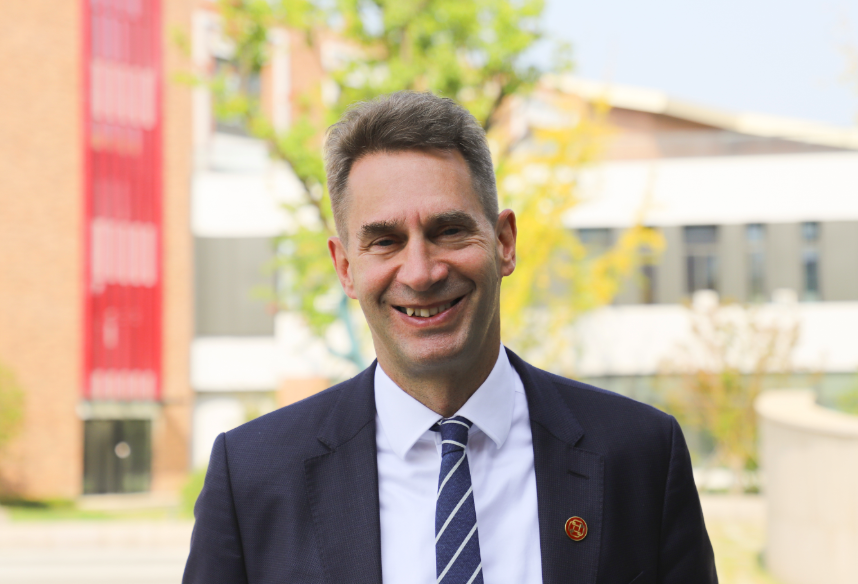 Message from our Executive Principal
At RDFZ King's College School Hangzhou, we are committed to creating an institution that is excellent in all respects, achieving the highest academic standards but also offering a wider education through sport, music and expressive arts.
The School aims to achieve the best in Chinese and western education, giving pupils opportunities to excel in all areas of their lives. We will prepare them for the challenges that await as they move on to university study across the world and, ultimately, a range of careers. Our pupils are prepared through a bilingual education which values traditional academic virtues and modern technological advances, and also develops key personal skills. The house system at the School gives opportunities for pupils to take responsibility, to lead activities and to work together as a community. This is a 'learning community' in the fullest sense of the word.
Pupils and teachers work together in a constant search for improved standards. Chinese and international teachers learn from each other and follow professional development programmes to improve practice. Teachers guide pupils in group work and develop in them a willingness to research areas of interest beyond the classroom. Discussion and a respect for different views will be celebrated and through these, and a variety of other activities, the vital skills of communication and collaboration are engendered.
Our partner schools, which are both leading providers in their respective countries, give us the foundation to ensure that our students are creative and successful learners, responsible citizens, effective contributors and confident individuals. Our pastoral care system and co-corriculum programme are vital components of this aim.
We are fortunate to be located in an area that has already achieved outstanding success and has ambitious plans to expand further as a world-leading hub for education and technology. RDFZ King's College School is determined to be a key contributor to this excellence.
Bruce Thompson, Executive Principal