Thursday 11 Feb 2021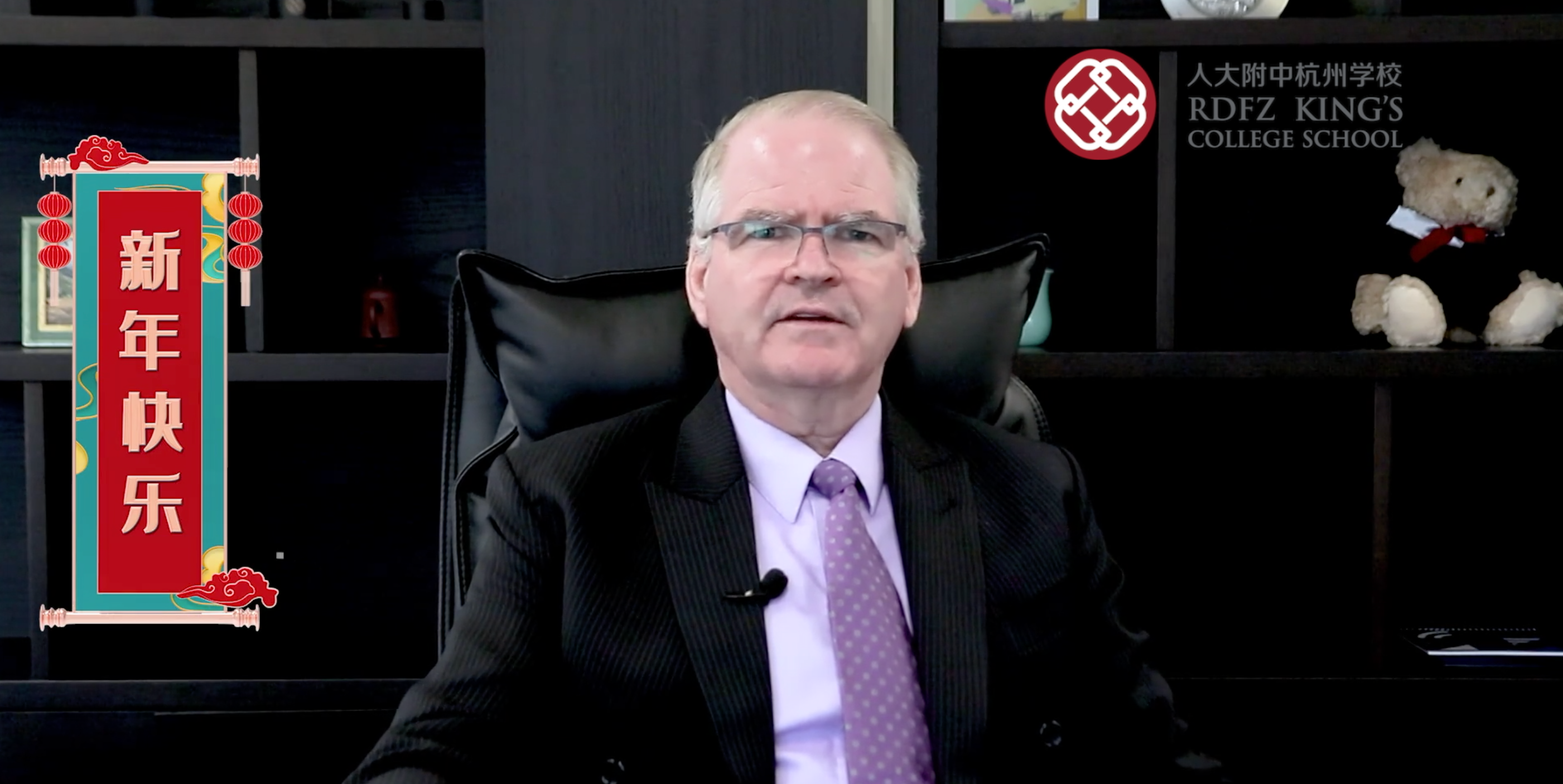 As the semester draws to a close, we can reflect on the many positives that have occurred. I arrived (a little late due to quarantine) and have thoroughly enjoyed meeting members of this thriving community. From students, staff and parents I have felt warmly welcomed. This school has so much potential and, as with all schools, its greatest assets are the people.
We have set out a bold vision for the school to become the best bilingual, international school in China. Already we see members of our graduating class receiving strong offers from universities around the world. This is testament to the hard work of the students, the teaching staff and our counselling team. These universities already view this school as a strong incubator of talent, and this augurs well for the future.
We have many plans to further improve the offerings of the school. This includes greater subject choices for students in the Senior School (ICC), an updated CCA structure, additional resources (teachers) in EAL/English next year to advance English progress and attainment, upgraded facilities, and a seven-day boarding option. There is a detailed Strategic Plan for the next three years which will be shared with the whole community in the coming months.
As we usher in the new year of the Ox, we look forward to the future at RKCS with confidence.
Having an honest nature, Oxes are known for diligence, dependability, strength and determination. Having great patience and a desire to make progress, Oxes can achieve their goals by consistent effort. They are not much influenced by others or the environment, but persist in doing things according to their ideals and capabilities. Before taking any action, Oxes will have a definite plan with detailed steps, to which they apply their strong faith and physical strength. As a result, people of the Ox zodiac sign often enjoy great success.
These are all the attributes that we try and instil in our pupils and hope that in the Year of the Metal Ox our pupils will become even more determined and successful.
Just as you usher in lights, lanterns and other forms of illuminations to welcome the new year, may the new year usher in for you new hopes, dreams and aspirations. Happy Chinese New Year!
Stuart Walker
Executive Principal
10.02.2021