Thursday 24 Dec 2020
In a dazzling world where the speed of change is difficult to comprehend and the future is too, well, "futuristic" to imagine, often we need to return to first principles and consider what sort of future do we really WANT. And to do that we need to think of the people who are going to create that future – our children. And more importantly what education are we going to provide them for them to be confident, caring, valuable participants in their communities?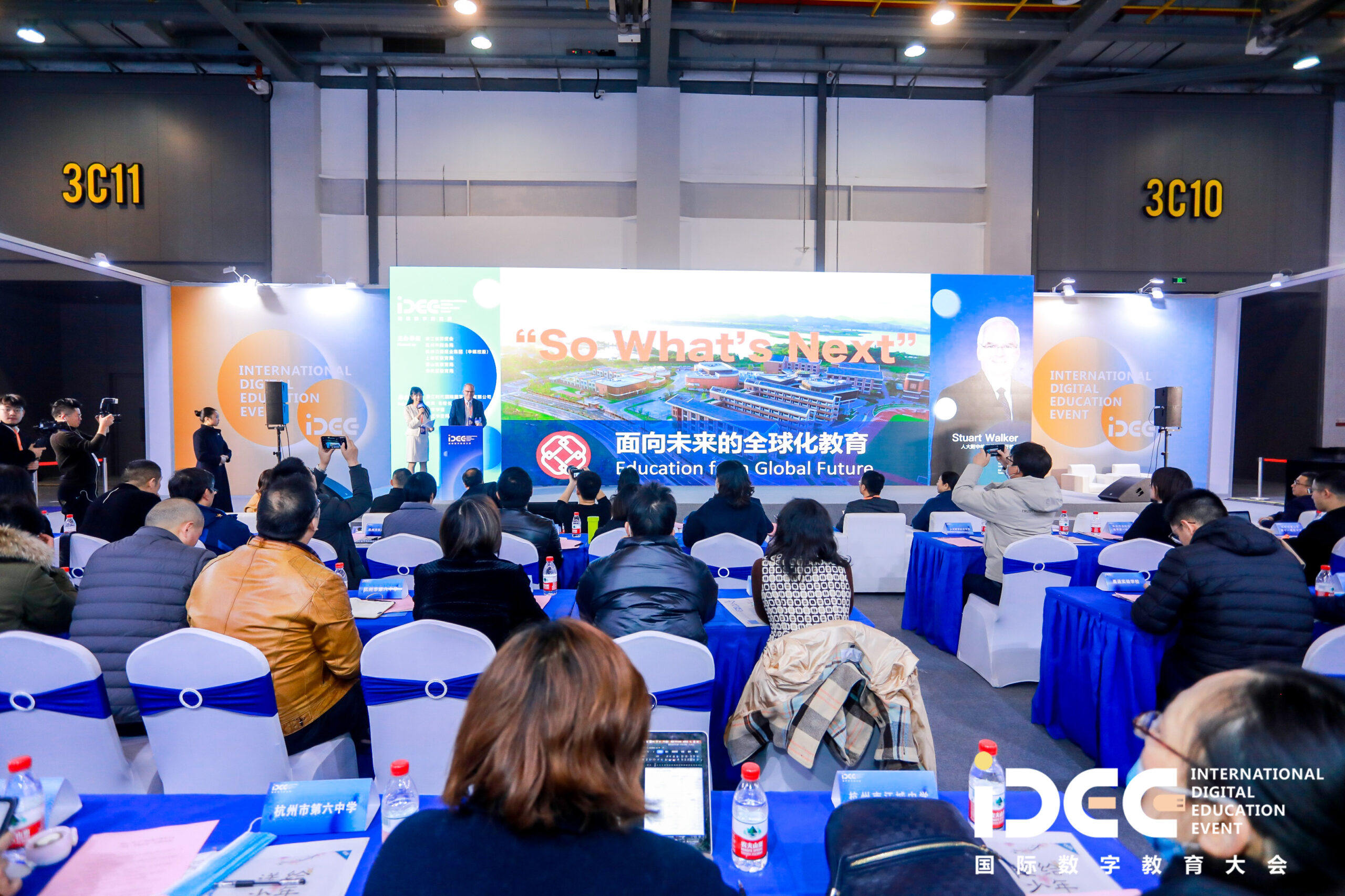 By way of introduction I would like to share with you a little of my background. I was born in the United States – please don't hold that against me. My father was South African and my mother Irish. We moved back to South Africa where I grew up for the first 12 years of my life. Then we emigrated to Australia to Sydney. I joined the army then moved into education and taught at two of the great schools in Australia.
I then became Headmaster of a brand new school in the mountains in NSW. I was then appointed as Director of the United World College in Canada in Victoria. After 6 years I returned to Australia as Headmaster of an independent school just west of Sydney.
I then moved to New York as the Executive Director of the United Nations International School. Then I had a short period in Amsterdam before returning to Australia to work in politics. Then I was appointed as Principal in Malaysia at a British School.
After that I was Head of School at an IB school in Dubai and finally have arrived here as Executive Principal at RDFZ Kings College School in Hangzhou.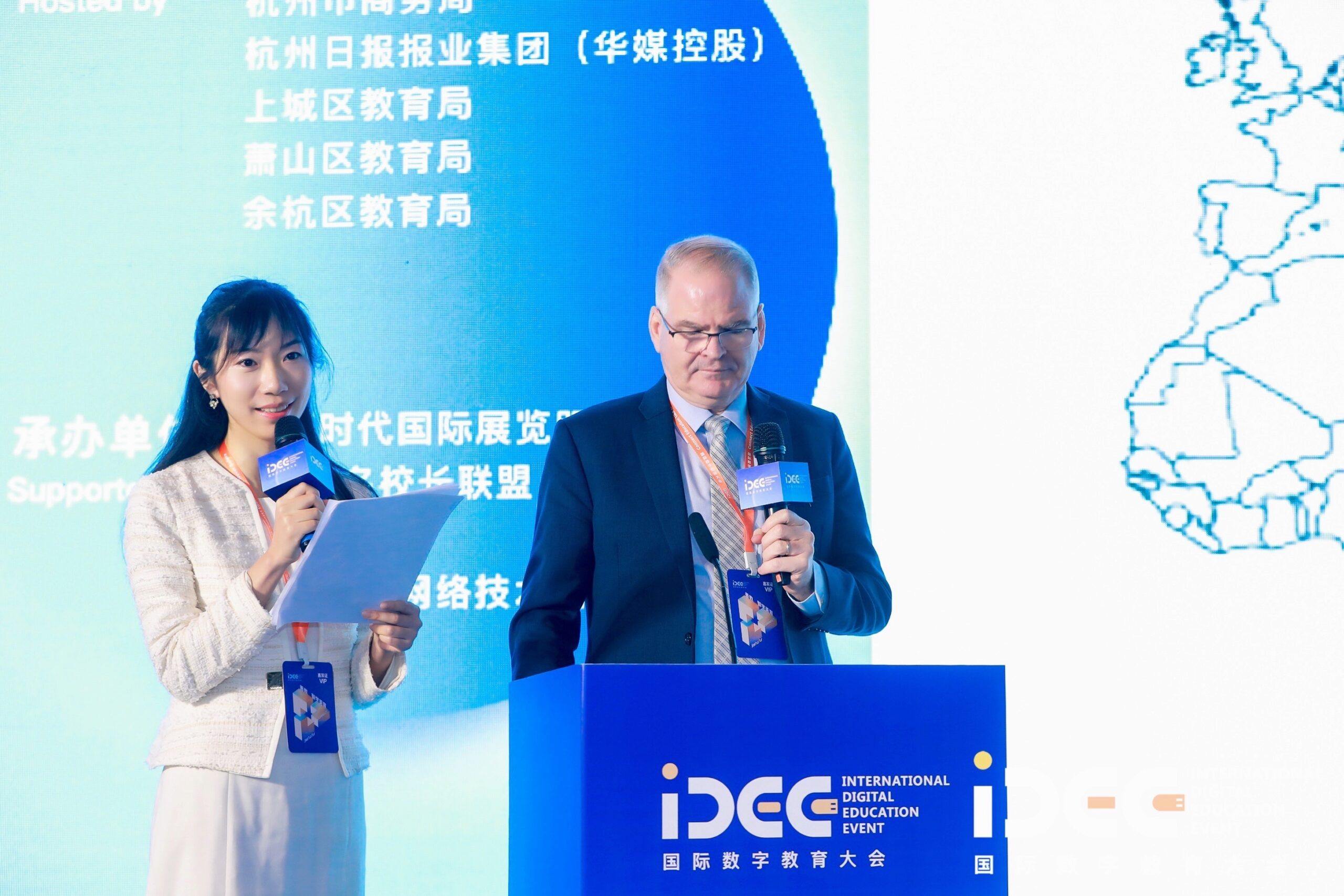 I share this with you not to just tell you of the amazing places I have lived in but to demonstrate to you what the lives of children in school right now are going to look like. They will travel across the world to study and to work. They will, on average, change careers at least three times and jobs many more times. It is an exciting future. However, it is not a future that much of our education system is adequately preparing our children for.
When I started teaching in 1984 our classrooms looked very different to what many do today. That was partly because the needs of the workforce and what they needed an education system to produce were very different to what they are today. At that time, you needed to accumulate knowledge for a specific career and job in which you would spend most of your life.
We all know of the value of education, but we also know the real value in earning capacity that education can provide. These figures are for the United States and only up to 2012. However, we know the trend has intensified since that time. You can also see the factor of decreasing earning power of uneducated men in the United States and the divide this has caused in the social fabric of that country. This has been a real factor in the politics of that country. So education really can build or destroy countries.
While I was the Executive Director of the United Nations International School in New York I was invited to be part of the Asia Pacific Forum where a number of universities – New York University, Columbia University as well as some of the top CEOs of firms like Intel, Coca Cola, CNN met to discuss the state of education at that time (2010). The CEOs all stated that the universities (and the schools) were not providing graduates that were meeting their needs.
They said "at the end of a semester you sit down students at a single desk with pen and paper and ask them to write for three hours. We never allow our employees to work alone. In fact, we don't care where a graduate gets their degree from– that only proves that they can think. We can train them on the job. What we look for in a job interview is the capacity to work as a team, to communicate effectively, to think critically and come up with creative solutions."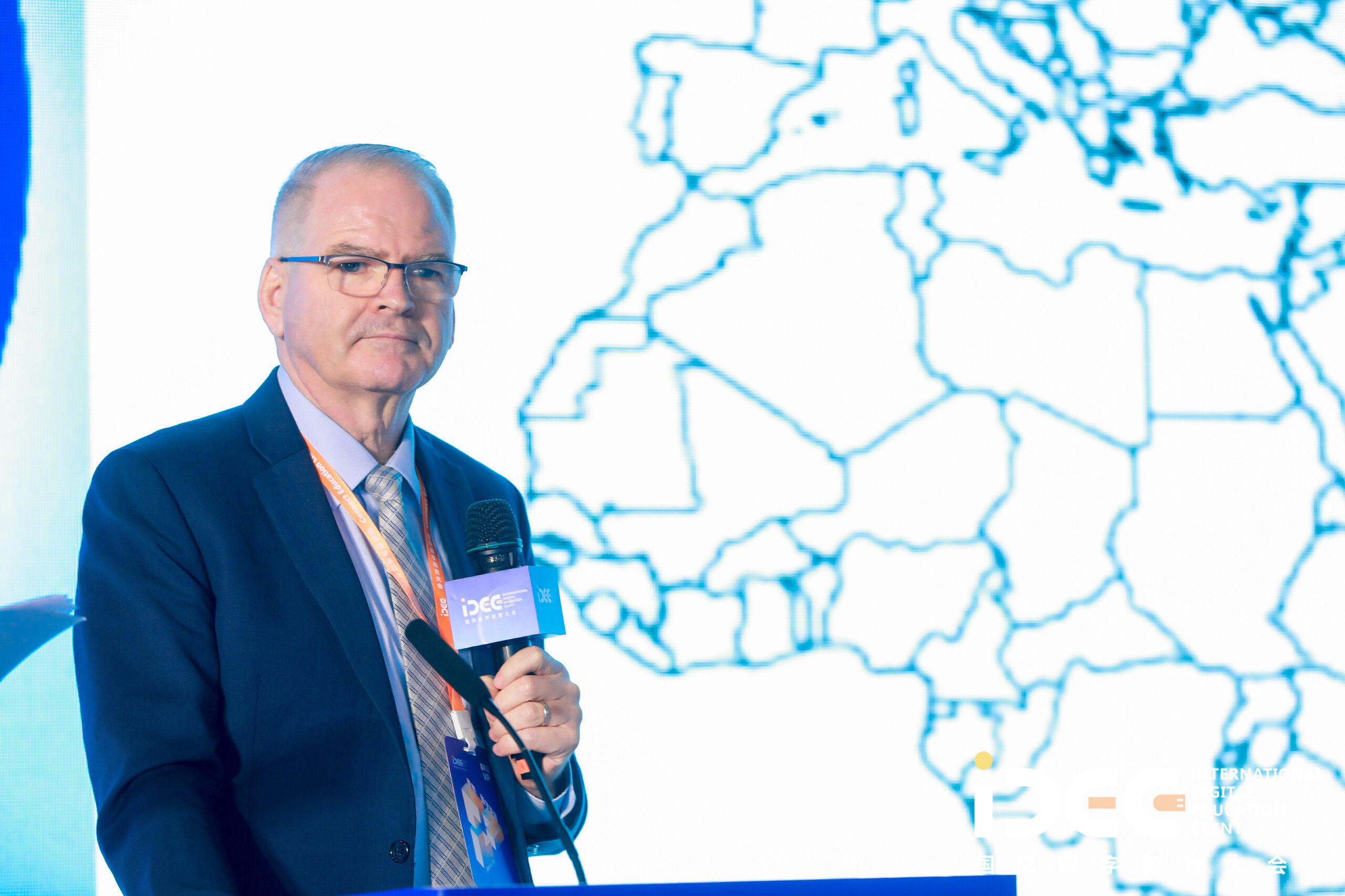 This obviously was a shock for the universities. However, when we look at what is the set of capabilities required for a job in 2020 you will see so many of these elements replicated. And yet still so many schools are not providing an education which has these elements at the heart.
So then what constitutes a great international education. I believe it is all about the outcomes they achieve at the end of their time. Not WHAT they learned but rather what resources, values and passions they take with them to be a caring, valuable active participative member who is having a positive impact on their communities.
In short, we are aiming to build leaders for this is what the world needs now and to navigate the future. This is not suggesting that they need to be leaders on the world stage. They can be leaders in companies, in communities in families.
Young people who accept a vocation to leadership are being asked to take on a combination of blind responsibility, personal sacrifice, isolation and complexity that generations before have not known.
Individuals that answer this call to leadership will master their craft in the years to come with an ability to function in environments that change more critically and drastically that ever before.
Learning absolute lessons and "how to" lists will not serve them – a tremendous capacity to learn, adapt and engage ambiguity will. At the core is the ability to simultaneously question and trust themselves in the moments that count.
The task of a school is to take young people with this potential and to make sure that their emergence into the communities that need them most is a silently conscious one.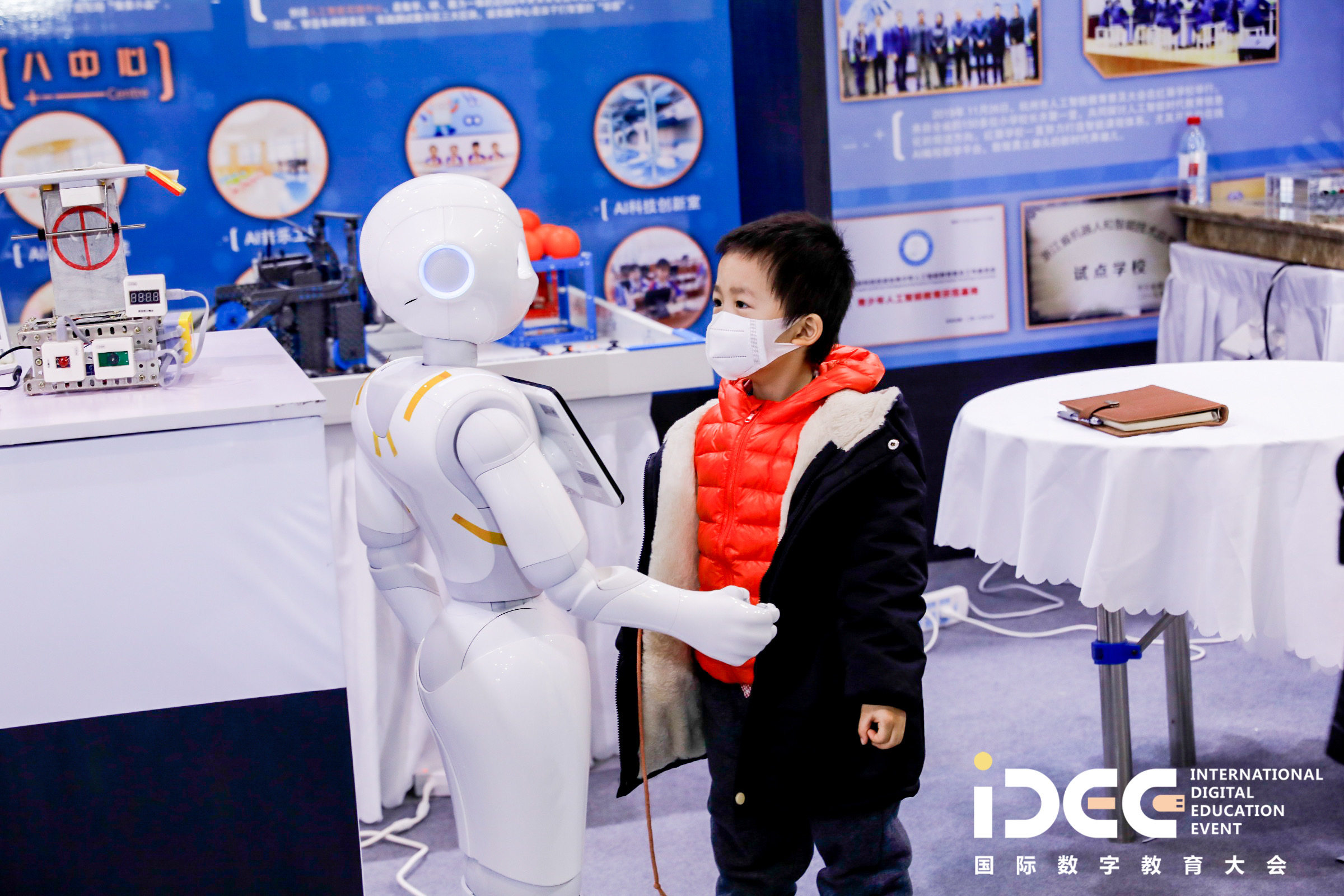 As we look to the future and "what's next" I believe there are a number of 'Drivers of Change'. Many are already happening.
Automating Choices. While the technological revolution is inescapable, perhaps the very reason we are here today, we need to continue to ask serious questions about the accessibility of technology to all. Is this going to be the great leveller or will it exacerbate inequality.
Accelerating Brains. The remarkable brain research of the past fifteen years has led to an educational revolution. We know so much more about the way we learn and this has changed the way in which we teach. We continue to see how technology is altering our brains. How is gaming changing the brains of young people? How does social media impact the brain? These are not negatives but rather the reality of our lives today but we need to continue to understand the impact on our brains and learning.
Toxic Narratives. The narratives and metrics of success and achievement that shape people's aspirations choices and behaviours are becoming increasingly detrimental to individual and social health and are contributing to increasing toxicity of systems and institutions. We have seen this across the western world and I am, as yet, unsure if it is a western phenomena but it is something we need to make young people aware of the implications of individual choices.
Civic Superpowers. Technology provides the tools for increased civic participation. How do we as educators ensure that young people understand the responsible and equitable use of civic engagement technologies?
Remaking Geographies. I return to the map of my own migration. This will be the story of the future – forced and unforced migration, large and small. So how do we as educators play a leadership role in helping cities, towns, and rural areas find new signature identities?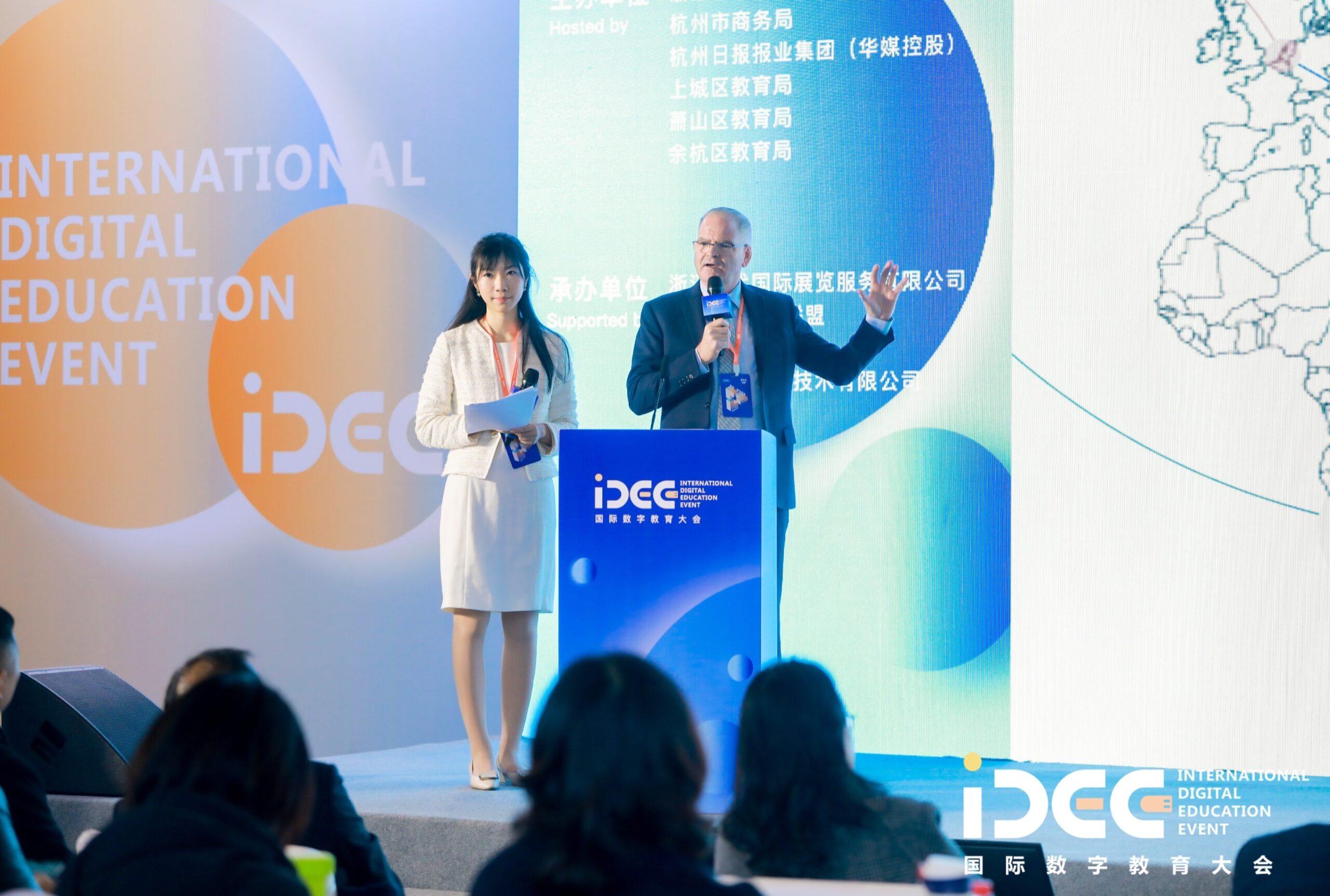 So What's Next? The future of education in this changing world is all about embedding skills in young people so that they are able to adapt to the change. More and more educational systems are accepting that these types of elements are essential to the learner profile of a successful adult of the future
So in closing, at the end of their secondary education what do we hope for our students? Simplistically there are three things they should take from their experience at school (and particularly in my case at RDFZ Kings College School:
Minds of their own, so that they will not be led by the nose or taken in by the shallow or the merely fashionable;
Eyes for others, so that they can spot those who may be in need of their attention, company or support;
Backbones, so that they will from time to time, when they are confronted by ethical choices thrown up by life and technology, make judgments which affirm their knowledge of what is the right thing to do.